The Met has it all—great art, astounding exhibitions, and record attendance. Where museum expansions elsewhere have produced nasty real-estate deals and dubious architecture, the Cloisters, the Met Breuer, and its beloved home on Fifth Avenue have never looked better. Why then is it raising admission for so many?
For all its signs of success, the Met is losing friends and losing money. It has cut staff, fired its last director, and delayed renovation of its twentieth-century wing. And now it will do the unthinkable: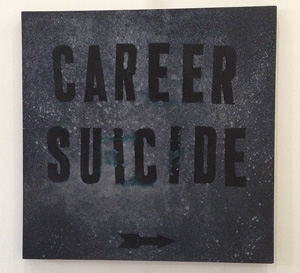 as of March 1, 2018, "pay what you will" may not apply to you. Those who care about the arts are not happy. They are also pointing fingers—often as not at that former director, Thomas P. Campbell.
For anyone from New York State, "suggested admissions" will still be just that, a suggestion. (Why the entire state, when the Met gets so much of its public funding from the city? Politics and tax deductions are a messy business.) So will students in and around the city. The museum promises not to turn away New Yorkers without an ID, for now, and kids under twelve will still get in free. Anyone else, though, must pay in full.
How did the museum mess up its finances despite soaring revenues? As much as anything, it took on too much when it rented and renovated the Whitney's former home on Madison Avenue, as the Met Breuer—and I have wrapped this into an earlier critique of museum expansions inspired by Ben Davis as a longer review and my latest upload. It also accepted a huge gift from a trustee and right-wing political funder, David Koch, only to spend it on LED lights and pointless changes to its outdoor fountains. One can make a good case for the Met Breuer as a short-term investment in the display of recent art and the saving of a New York landmark, and gifts often come with strings attached. Then, too, for all Campbell's strengths as a curator and weakness as a financial manager, the board almost surely chose in favor contemporary art and eye candy, much as Davis says. Maybe Philippe de Montebello, his fabled predecessor, could have stood up to the board, but he also did more than anyone to commercialize the Met—and, with the Lehman wing and European sculpture court, to undertake its most tasteless expansion.
All is not lost, though, and one of the most convincing objections also helps explain why. The problem with high ticket prices is not just whom they exclude. It is also that they discourage museum-going as a way of life, as regular as catching or streaming a movie. It takes long acquaintance (or a good critic) to make art meaningful, not "just looking," and that can make an adult's life more meaningful as well. The Met is on the right track, then, in welcoming locals and students. More fully private museums charge at least as much.
Money has to come from somewhere, although less than a sixth comes from admissions, and people on vacation expect to spend money. That has drawbacks, if it makes New York a destination for the rich alone—and if art becomes as touristy as Broadway. Still, a museums can resist the demand for crowd pleasers, and the toxic mix of art and money is not going away any time soon. As an alternative to mandatory prices, some suggest a surcharge for special exhibitions. That would only encourage blockbusters, and exhibitions should be a way of life, too. They attract newcomers to art, make figures like Michelangelo more than a cliché, and introduce lesser artists and aspects of the permanent collection at that.
Still, something has gone terribly wrong, and there has to be another way to ask who pays. For starters, extend "pay what you will" to everyone in the New York area and to artists everywhere—or at the very least to everyone who commutes to work in the city. Second, other museums should not be off the hook. They could start their free evening (currently Fridays after seven at the Morgan Library or the Whitney) sooner or, better still, make an afternoon each week as cheap for locals as the Met. That might hinge on federal and state arts funding, but it should be part of the solution, too. Last, critics can stop fawning and insist that museums tempted by growth stick to their mission.
Read more, now in a feature-length article on this site.