Back So Soon?
John Haber
in New York City
The 2015 New York Art Fairs II
Maybe, like me, you have not fully recovered from the March art fairs, and here come more. They may well feel like leftovers, especially after the compendium that started it all.
Frieze, the London import that first insisted on May, still defines the mainstream. It takes up Randall's Island, with a tent both large and claustrophobic enough to house dealer after dealer. Now, though, it has plenty of company back on dry land. Most have the same venues as the March fairs, too, and one can only presume that the market has returned as well. And indeed a newcomer to the city, Art Miami New York, is a striking reminder of the perpetual art fairs. If yet another fair opens the weekend before the rest, Spring Masters in the Park Avenue Armory, it takes pride in earlier art at that. And then comes DIY and the Governors Island Arts Fair in summer.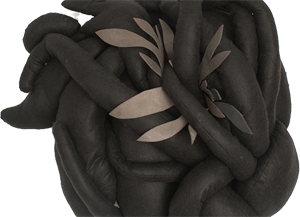 The tasteful and the tasteless
The painting, sculpture, furniture, jewelry, and table settings at Spring Masters all but skip over the last quarter century, despite an impressive sphere of coarse wood from Ursula von Rydingsvard. The cafeteria with its proper glassware could be just another exhibit—a tribute, in more ways than one, to good taste. I kept saying, "Isn't that by. . . ?" And more often than not the answer was no, although the artists are followers of just the right old masters. Five- and six-sided booths nest together like a puzzle, with a period room facing the entrance. Next door, a polychrome Madonna looked as if it had been stolen not so very long ago from its niche, and perhaps it was.
Art Miami New York in its very first incarnation proves to be, well, an art fair, as generic as its title (rebranded, after the fact, as "Art New York presented by Art Miami"). New Yorkers for whom Miami is a four-letter word and art fair little better will not be amused. For all that, it is generous to its exhibitors. Some have more space than in their own galleries, while the rest can choose from four separate bars when in need of a break. Together, they occupy a full pier and a long passage parallel to the road—precisely the space of the March Armory Show minus its pier for Modernism. Not coincidentally, they have much the same mix of contemporary art and the tail end of the twentieth century.
Did the Armory Show have a dramatic wall for El Anatsui? Steven Siegel (with Cynthia Reeves) covers the entrance wall with his own mural of recycled scraps. He merely exchanges the glitter of seals from liquor bottles for more sober relics of popular culture. Elsewhere, too, the fair has its way of looking tasteful, even when it descends to the tasteless. That is not altogether unreasonable, not when contemporary art is already on its way to art advisors and the auction house. Still, this may be the first time that Banksy has displayed not with hit-and-run tactics, but with a Southampton dealer—and that says something about both parties.
NADA has no more concern for solo booths, but it does have something over other fairs: it welcomes you. If you have come to shop or to gawk, you get in free, with a shuttle bus available from the New Museum to its site along the East River. If you are a dealer strapped for cash, you can command one of several booths the size of a closet—like (I kid you not) Brooklyn's Microscope and Sardine. If you are Printed Matter or a purveyor of online sales, you can share a spacious central area. A stage for "NADA Presents" stood empty as I passed except for plastic props, leaving me to imagine the performance.
Either way, visitors will feel at home among galleries not too high-handed to give them the time of day. Not all booths are small, by any means, and much of the work looms large. It runs mostly to painting, the more abstract and the brighter the better, such as Jackie Saccoccio (with Eleven Rivington) and Josh Reames (with Vogt). Others just look big, like Sadie Benning (with Callicoon) and Wendy White in acrylic on rug (with Rawson Projects). I moved quickly though the unthemed booths, with little to disturb whatever view I had of the present. But then I was eager to reach the terrace out back, to take in some food and the breeze.
Select, in the former Dia:Chelsea, is in no danger of living up to its name. It affords much-needed space to a few galleries from Bushwick and Red Hook, a handful of nonprofits, a Chelsea gallery in the process of relocating, and some mournful visitors from California and beyond. Yet it holds mostly collectives eager for anywhere to display, with a full floor of amateurish "projects" to match. Where the Independent here in March chose a diagonal layout to encourage chance encounters, Select falls back on the usual rows of booths. One could almost wish that they were cheesy, just to have a point. Lines outside testify less to popularity than to mismanagement, much like the art.
Make your own art fair
And then there is DIY. Everyone wants in on the game. Much of Long Island City held May open studios and the Lower East Side a gallery walk—meaning that galleries stay open their normal hours, and you are left to find your way. Meanwhile Zürcher once again recasts its Nolita gallery as Salon Zürcher, with guests from France, the Netherlands, and an odd corner of East Williamsburg. They tend toward a restrained touch, especially in works on paper. Naturally the Salon also makes room for its own roster, including Cordy Ryman.
Tired of the art fairs? You may not be able to escape them by heading for a rest. If you are staying at the Holiday Inn on the Lower East Side, you might find your way to the basement for the fitness center, a hotel bar, and Fridge. As the title suggests, it is not so much the fringe as a place to indulge guiltily in those leftovers, just like at home. Its solo artists and VCU students favor works on paper, with a penchant for cartoon faces. At least, though, they are committed to art.
Flux is not technically DIY, as it has a curatorial team, and booths indicate who chose which artist. Still, it is all about artists rather than dealers, in crowded quarters next to the Metro North station in Harlem. Like DIY, too, it is also about community. It is reviving the Corn Exchange, built in the early 1880s and long abandoned, with commercial tenants and residences. Art fits in just fine, although the fair must depart for Marcus Garvey Park next year. Little of the interior hints at its architecture, but it lets in plenty of light.
The curators do not stick to African Americans, by any means, although at least one white artist, Ula Einstein, works in Harlem. They seem more concerned for the city's cultural variety, reflected in the variety of media. 3D constructions include an inflatable Balloon Jungle by Elio Rodriguez, a battered door set amid Bud cans by Carlos Arturo Arias, a whole Tower Bricolage of urban detritus by Jeffrey Allen Price, a paper monster by Dianne Smith, a menacing collage of dark pipes by Stan Squirewell, and a makeshift Shrine to Harlem by José Rodriguez. Marbles rattle around in ceramic bowls, on an unsteady platform by Nolan Lem. More comforting roots in the community include maps of the five boroughs in aluminum studded with plants by Ivan Stojakovic and a silver boat of live plants by Musa Hixson. Crawl beneath aluminum foil from Heather Hart, to the tarpaper beneath, and you may find a place setting and a warm rug.
Images of blackness are never far away, but with a tenderness not always evident in such image makers as Mickalene Thomas and Kehinde Wiley. Digital paintings by Makeba Rainey look like posters for black power, but with shy faces. Willie Cole reveals a side of himself without the self-reflexive irony and lust of his familiar constructions, with portraits in raw color. Danielle Siegelbaum recasts race in narratives between Judaism, Christianity, and African myth, while Capucine Bourcart's paper strips explore the range of skin tones and the vulnerability of bare flesh. John Pinderhughes calls his photographs Pretty for a Black Girl, and they are pretty enough for anyone. Jamea Richmond Edwards wants to believe that If You Look Closely You Will See God, and perhaps you will.
Have I been avoiding the elephant in the room, Frieze, not so very far after all from East Harlem? Much as I roamed the May art fairs, despite telling myself yet again to skip them all, I did manage to avoid it this year. Besides, what can I say? You know my promise not to play tastemaker, with lists of whom to see and whom to avoid. Criticism can do more, if only it would. Can the fairs as well?
Goodbye to summer
I hate long goodbyes to summer. Sure, just when everyone is poring over fall previews, I am on a long summer walk in search of sculpture in the parks. Maybe that very morning I am obsessively surfing the Web for September openings, knowing that they will come all at once and all too soon, faster than a gallery guide can enter my hands to lead the way. Still, it is as much with dread as with anticipation—and do not let the calendar tell you that summer still has weeks to go. After Labor Day, it is gone, along with a seat on the subway. Say goodbye and move on.
I said goodbye this Labor Day weekend at the Governors Island Art Fair. True, it runs each weekend in September, but if one thing is scarier than fall openings, it is New York art fairs. This fair, though, is in a public park and a national monument. Like everything else about Governors Island and its arts, it is also something of a mess. It has none of the trappings of an art fair, in dealers and nonprofits. It is just one more collective, although an enticing one, with the island's history along for the show.
It still has Colonels Row, the island's east-west divide. It has no favored genre and ragtag contributions, but the buildings have a way of pushing things toward installations. Many contributors do as well, like Claudia Vieira weaving her painted line up a stairwell. Others favor string and mesh like Amber Heaton and Sui Park or columns and mirrors like Borinquen Galo and Kristin Lee Deady. Shannon McBride and Rainy Lehrman stock actual kitchens, and Hannah Hill has a carousel horse that a carousel colonel might ride. They are not so much recreating history as playing with domesticity and drastically peeling paint.
Sculpture out front overcomes convention best with scale, like irregular white blocks from Dolores Furtado, recyclables from Niki Lederer, and auto parts from Aleksandr Razin that make John Chamberlain seem modest. Others indoors hint at outdoor vistas with light boxes, like Sean Boggs and Hayong Jung. This year, though, the fair also occupies Fort Jay, where illusions take over for real. The fort makes for an even stranger encounter with history. Set in a hill to the north, it seems less a military presence than a final retreat. One penetrates to what looks like a basement, with the art further ensconced to each side.
It does much to temper the fair's overall shortage of enigmas. Rodrigo Nava has rusted steel boulders out in the courtyard, but the lights within run to mystery and motion. Light flames up into corners for Rachel Rampleman and Laurent Fort, while dark liquids seem to spill over a polluted landscape for Chin-Luang Chaung. Holographic presences from Maximus Clarke meet surreptitiously or patrol out front. Matthew Brand does most to query the art's location as light, sculpture, installation, or the room. His row of metal stands holds rotating glass, which casts its mottled shadows on the upper wall.
The entire park is a grab-bag when it comes to art, waiting for someone to take advantage. A few collectives occupy houses on the Brooklyn side, including Brooklyn's Sculpture Guild and organizations for kids, while the International Center of Photography finds temporary quarters for Mary Ellen Mark before ICP's new home on the Bowery. A few others place outdoor sculpture, even as landscaping of the island's south endures years of delays. The nominal adult in the room, the Lower Manhattan Cultural Council, settles for a building near the Manhattan ferry—and there it settles for tributes to itself, such as documentation of the wheat field that Agnes Denes planted in Battery Park City more than thirty years ago, and studios that never seem to open. And then the fair arrives just when most everyone has moved on. Maybe it, too, could say goodbye more quickly to summer.

Related reviews report on the 2015 Armory Show, past years, and a panel discussion of "Art Fairs: An Irresistible Force?" And do not forget the 2016 art fairs and a future Governors Island Art Fair coming up.