To wrap up this week's report on the March art fairs, you know the challenge of pier 94. You know it from the first weekend of that month, when the pace is blistering and even the VIP lounge is a madhouse.
Big, bright images from instantly recognizable artists assault you from every side, all of it for sale and spilling out onto the adjacent piers as well. And then, after that long journey west of the theater district, competing fairs demand your attention all over town. Well, guess what? If you have any energy left four weeks later, the challenge of the AIPAD Photography Show is that none of this is true.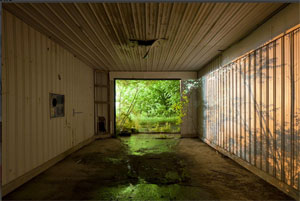 Photography is bound to be a challenge for a big fair, given a medium that does not often reward a distant view. With its move from the Park Avenue armory to the Hudson, this fair has expanded to well over a hundred exhibitors, every one of them asking you to get up close, to take your time, and to look around. They include more than two dozen nonmembers of the Association of International Photography Art Dealers, many of them smaller galleries in rows of smaller booths, as "Discoveries." They also include Lucien Samaha, who makes his booth his studio, where those with appointments can sit for portraits with (he swears) the world's first digital camera. They do not pack the pier anywhere near as densely as the Armory Show—all the better to suck you in. They share the pier with a spacious area for publishers and three private collections as well.
For all that, they are notably traditional. They reach back to Gustave Le Gray and the 1850s with Hans P. Kraus and to what another dealer dares to call a history of printing. They include such well-deserved staples as Laszlo Moholy-Nagy with Robert Koch, Man Ray and André Kertész with Contemporary Works/Vintage Works, Margaret Bourke-White with Howard Greenberg, and Robert Frank or Richard Misrach more than once. Contemporary photographers, too, reach back to the Bauhaus or Surrealism—like abstract landscapes with von Lintel, the view down a spiral staircase by Luciano Romano with Sabina Raffaghello, and an interior overlaid with UTOPIA by George Rousse with Sous les Etoiles. Steven Kasher boasts of twenty-one photographers but just one straight white male. That sounds ever so millennial, but it spans the years from Diane Arbus to Mickalene Thomas.
In short, this is photography as art. It includes several dealers that do not specialize in photography (and omits at least two in New York that do), but new media are rare apart from cascading blue pixels by Clifford Ross with Ryan Lee and a projection on the pier's glass entryway outside by Colleen Plumb. So are abstraction and other crossings of genre and media, apart from Niko Luoma with Bryce Wolkowitz. So is anything resembling photojournalism, apart from classics of street photography on film in a "screening room." So, too, is fashion or even portraiture—apart from Samaha and the Walther collection, with photographers who examine people as types, or "Structures of Identity." That surely flatters August Sanders, but maybe not Richard Avedon, and both look the better for it.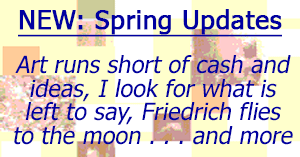 In their scale alone, many of the photos call attention to themselves as art objects. Ahmet Ertug's library interiors with Ellipsis Projects and Christian Vogt's museum galleries with Unix adopt the large format, sharp focus, and subject matter of Andreas Gursky and Candida Höfer. Jefferson Hayman with Michael Shapiro goes to the opposite extreme, with small photographs in thick frames like forgotten family treasures. Strictly conceptual art hardly appears, as do overlays of text. I might have glimpsed both in a booth empty but for text high on the wall, but no: its statement that an Iranian dealer had withdrawn in the face of Donald J. Trump's travel ban is all too true.
Elsewhere politics stands at a distinct remove. The Madeleine P. Plonsker collection captures "The Light in Cuban Eyes," but with an eye more to the light than to the regime. The third private collection, from Martin Z. Margulies, presents international artists—but the brute facts of concentration camps, Mideast photography, and the refugee crisis get along peaceably with the allure of the exotic. A fair with few solo shows obliges you to pick your own favorites. They might include towering industrial landscapes by Edward Burtynsky with Koch and, among Discoveries, garage interiors wide open to the light by Mark Lyon or walls as visual collage by Andy Mattern, both with Elizabeth Houston. The challenge comes in slowing down long enough to take them in.