Child's Play
John Haber
in New York City
Visions of Childhood and Play Things
I think I learned this in symbolic-logic class. I am talking math, now, so pay close attention.
Artists, those lucky ones, never outgrow a child's sense of play. Art taps into the eternal desire for sex and deep-seated fears of tragedy and loss. Therefore, deep down, children think of nothing but sex and violence.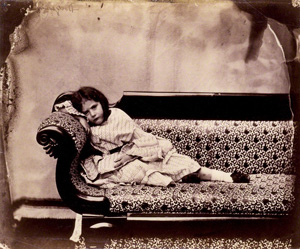 Freud would be pleased. So, undoubtedly, would television, and they have both helped shape a show well worth the ferry ride to Staten Island. (Well, the ride is free.) At the Snug Harbor Cultural Center, "Through the Looking Glass" explores images of child's play in art. Its mixture of humor, shock, and elegy freshen a lot of stale truths about childhood and art.
Creating memories
Art comes saddled with a tempting pair of clichés. It stands firmly apart from the adult world of work, and it takes on adult realities that nothing else can bear. Art, that is, inhabits a lovely world lost to most people since childhood, and it rubs one's nose in dirt. Put another way, art preserves the past, but it leaves the past forever contaminated with the present.
The curators revel in the clichés. "If you have a family album," they write, "chances are that you imagine yourself as you appear in your earliest family photographs." Art "generates and preserves memories." They could be talking about family photos for Scott Alario today.
"The looking glass of the camera lens" focuses back on "childhood—that elusive land of wonder." Conversely, "play-acting can be viewed as a reflection of the larger adult world." Play lets artists get away with a "disarming strategy." Francisco de Goya and his Red Boy would surely agree.
The artists in "Through the Looking Glass" turn that story inside-out. They idealize little and disarm no one. They value less the intimacy of the family album than Alice in Wonderland's innocence, irony, and favorite dirty old man. They search less for the old creature comforts than for fantasy, truth, and transformation.
In their hands the old, seemingly opposed sentiments still hold, but because they have so much in common. For one thing, both insist, artists never give up the freedom to think, to feel, and to explore. Any act of creation amounts to a gamble, with the outcome unsure. For another, both clichés have a complex image of the unconscious mind, from childhood on. These artists look not for the singleness of the family snapshot but the disjunction between memories and the games the past plays with adult life.
Both share something else with Sigmund Freud and TV, too. They all project a sense of ordinary life as something remote, somehow seen from outside. By the time one is through with this trip, one will have the strength to wonder how one sees one's own childhood—and even one's daily existence.
The hard work of play
Like TV, the show positively revels in postmodern cool. Its two halves neatly dance around the age of Freud. One half, "Visions of Childhood," presents photographs beginning in 1865, with Lewis Carroll and Juliet Margaret Cameron. It then pretty much leaps to the era of Sally Mann and Nan Goldin, with a pit stop for Edward Weston. The other half, "Play Things," tackles the uses of toys in contemporary art.
Snug Harbor must be the perfect site to take on childhood. If P.S. 1 in Queens recovers the big red schoolhouse for cutting-edge art, Snug Harbor has a strange, half-remembered air of the school one tries so hard to purge from one's dreams. No wonder it has offered space to young artists willing to experiment with that form of the recent past, abstraction.
Paint peels here and there. Rooms and corridors wind mysteriously. After the ferry ride in a beautiful summer haze and a short, easy bus trip, one may as well have traveled quite beyond the art world. I stood alone beside a sign that allows "no more than 74 persons"—alone in silence and with a lot of thoughts.
"Play Things" has the first of two connected buildings, as if driving the photographs still further into the past. And indeed a later show at the Met, "Grand Illusions," traces playing with dolls well beyond Morton Bartlett to the birth of photography. Alice in Wonderland acts as keynote, the curator's effort to connect the two half shows. Anne Marie McDonnell's calls her bronze "Looking for Alice." Guy Limone spells out "Alice" in tiny toy figures. If the Beanie Baby crazy shows children as born collectors, for an artist, play always means painstaking, hard work.
Limone's confusion of play with obsession characterizes much of the show, another hint of Freud. In one work, Jarvis Rockwell simply collects 875 small toys, a sly reminder of another device for preserving memory, the museum. He also sets up elaborate photographic portraits of toys, and he assembles toys into stage sets of Miami Beach as torture chamber. (Chris Burden, a natural for his own nasty mix of obsession and extraversion, dropped out before the show opened. Traps for pets by Andreas Slominski would have fit well in his place.)
I found Rockwell and Limone mechanical and boring. At the other extreme, the arty toy store's biggest name, Laurie Simmons, comes off rather glib. Again without her trademark Barbies, like last year in Chelsea (aped by Rachel Hovnanian), she supplies instead a model bathroom. Parents do not need art to point out the importance of potty training. Tom Otterness goes back to age-old legends, like the alligators in New York sewers, and he, too, gets too cute for words.
Feat of clay
Rockwell and Simmons already associate memory with something represented, something at an extra remove from life. The show at its best shares their interest in stage-like transformations and forbidden realms. David Levinthal's "Hitler Moves East" uses color photographs to give toy war games, like those of Aernout Mik, a stark reality. In their blurred backgrounds, one can feel the smoke of guns in the air.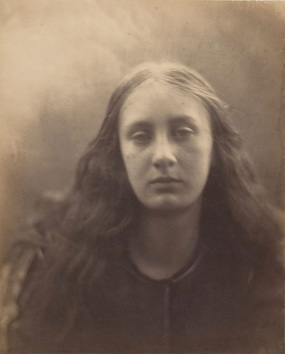 With all the wit one expects from him, Nayland Blake can scare one with the simplest of gestures. Toss a toy bunny into the end of a sock. Give it a noose and sketch it casually. Hold one's breath and think of sex. He has done little more than turn an innocent stuffed animal in the palm of his hand. I imagined myself holding onto it for comfort. And then I thought of how the touch of another person as well can stand for comfort and danger.
Others in the show, too, go for wildness, like Joyce Pensato or Robert Kafka's merry-go-round horses. He associates the spinning carousel with grids of shimmering color, like Damien Hirst, only with intelligence.
Still, I had to be grateful for the quieter moments. Ellen Phalen gives her toys entire life histories. The sense of a family history runs, too, through the photographs of Fred Wilson. His title, Family of Strangers, again suggests the distance between memory and reality. My favorite of all, Gail Goldsmith, stressed that distance by leaving the viewer very much a grown-up.
A toy in any adult's hand is a kind of found object, like a fossil treasure. To look at it is to want to touch it, to experience the world from which it came, and still to know the silence of voices that can no longer speak. Goldsmith in fact began with clay animals that she found, not far outside where she lives. Then she fashioned clay-stuffed animals of her own, only larger, their roughened clay making them that much more tactile and vulnerable. One wants to touch their heads to relieve the soreness they must feel within. The stuffed animal has acquired feet of clay.
Imagining the past imagining the future
"Play Things" looks at the artist as premature grown-up, unable to imagine childhood, but struggling loudly with its after-effects. The subject, lost in a desire for the past, can take away only a fragile prop. The photographs in "Visions of Childhood" look at the subject as a child, unable to imagine the adult world. As with photographers like Julie Blackmon, however, they can bring adult terrors. The central figure becomes again lost in unrealized desires, but this time leaving a disarmingly unreal image.
Sarah Yuster goes back to dull games with toys, here Barbies, but mostly the unreality of these photographs has to do with real children. Figures often appear to float, as in Jacques Henri Lartigue's ghosts. Adam Fuss's color prints resemble swimming embryos.
In 1906 Lartigue pulled off an amazingly precocious eight-year-old self-portrait, and Inez van Lamsweerde portrays a child star. How far even these childhood aspirations stand from adult experience! Edward Weston played with that gap to create icons of Modernism. (No wonder copies after him all but stand for Postmodernism!) He transformed the nude torso of his son into something as lean and powerful as Renaissance statuary.
For almost the entire show, that gap translates into the fragility of childhood imaginings. It could come in the delicacy of Cameron's prints from the 1860s. It could come from Lala Meredith-Vula's "child games" and other scenes set dangerously in Eastern Europe and Turkey. It could come in Dawoud Bey's intensely introspective Mandy. She takes a single face, more than two feet high and repeated three times, as if to make its beauty finally come true.
Birgitta Lund asks the underlying question outright, in a title: "How did you as a child imagine love would be?" In answer, it seems tainted by danger. Chairs loom way too close, and a child cries in disconcerting close-up, as if hit by a thorn.
Hans Soderquist and Sally Mann ask what life can hold for their own children. The first uses family portraits to make one wonder, even before computer invasions and software manipulation, when intimacy begins to mean a loss of privacy. Mann obscures a child in shadow, as a man looms from behind. A playground swing circles her child's head like a noose.
The imagined listener
These artists explore the connection between the risks of growing up and the gamble of creation. Nan Goldin tackles the risk explicitly and brilliantly. She shows desire as a kind of power all to itself. Her Ulrike rises to interrupt the adults around her, not unlike art. Her 1996 photograph of Lily and Isabel from behind is even better.
In the foreground, out of focus, their white dresses meld like spots of light into the East Hampton greenery. They look away, toward an open, intensely lit patch of flowers. Foreground and background, shades of white, hidden faces and the direction of gaze—these contrasts connect and separate them from the flowers. One tries to sort out exactly the kind of connection. If one could see their faces, would they have a look of yearning or curiosity, learning or wonder?
I am asking about the confusion of objectivity and hope in memory—and this art. So it only makes sense to end on the most famous photograph in the show.
In 1870, Edith Mary Liddell reclines on a sofa. She has the pose of art's old sex goddesses, and no doubt for Lewis Carroll she was one, as was her sister Alice. Still, her pout and fully clothed body speak of boredom and impatience more than seduction, and Carroll must have known that, too. He did not need her flirting. She had quite another kind of sex appeal entirely, the ability to pass through the looking glass.
Alice and Edith appear one more time, five years before, in a trio with their sister, Mary. Alice may not have the sexiest pose of the three, but she has listened to some great stories.

"Play Things" ran at the Newhouse Center for Contemporary Art, Snug Harbor Cultural Center, through December 19, 1999, "Visions of Childhood" through January 2, 2000. Related reviews look more fully at Lewis Carroll and Julia Margaret Cameron. An earlier version of this review long misidentified the sitter in the photograph reproduced here as Alice, owing to the materials from the Newhouse Center, but my apologies all the same. There survive two photos of Mary Edith on the sofa, in an oval format in separate albums in the Princeton libraries, as catalogued by Roger Taylor and Edward Wakeling (Princeton University Press, 2002). The first shows her relaxed or asleep, the second, the one on loan to the exhibition, clearly less pleased. Online I was able to locate a quality reproduction only of the second in its rectangular format here, from London's National Gallery.