Art Lives
John Haber
in New York City
The Great Recession: 2009 Art in Review
Some of the best of 2009 went beyond artists. So suppose I tell you not just the best shows of 2009, but the best news. I may break down and pick some art as well.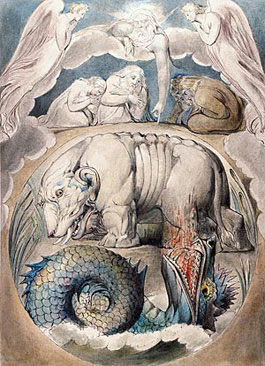 In fact, museums and galleries may have shown only signs of life in the economy. As an end note, then, what is it like for art facing 2010? People used to say that painting is dead. It never was, but now one can envy anew its survival. (You can now also see year-end reviews for 2007, 2008, 2010, 2011, and 2012.)
1. No more blockbusters
It had to happen. Some wondered all along at the expense, theater, and careerism, and Holland Cotter of The Times chimed in to denounce blockbusters—precisely when the Great Recession made them unaffordable anyway (and promises a shrunken 2010 Whitney Biennial). The Brooklyn Museum had just retread an old show of Gustave Caillebotte, and the Whitney was ahead of the curve with low-budget surveys of Claes Oldenburg and others. The Met pulled off a textbook history of American realism. But even that partly temporized while the the new American wing renovates. The museum also borrowed a masterpiece in Vermeer's Milkmaid, but compare that to a Vermeer retrospective more than a decade before. And it worked, in obliging one to adjust to Vermeer's patient vision.
Smaller museums thrive in this climate, like the Jewish Museum with a retrospective of Man Ray. A partnership between the Frick and the Norton Simon brought a handful of Renaissance and Baroque paintings to New York, and every one of them mattered. For once I had to love a dog painting, by Guercino, and it was not playing poker. The Morgan Library thrived, too, since it always shows its permanent collection. This included French drawings, but also (well, okay) my vote for best of 2009 in art history, over Wassily Kandinsky and Georgia O'Keeffe. William Blake drawings and watercolors sacrifice none of his madness to make him vital to Romanticism.
2. Beyond curators as co-op board
Are museums learning their lessons? MoMA's 2004 expansion reduced Water Lilies by Claude Monet to a Band-Aid (as Jed Perl put it).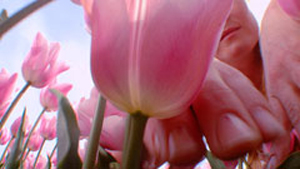 One can view a selection of Waterlilies off to the side in 2009 as a helpful admission of defeat. Not every show in the vast atrium now works, but almost all tackle its impossible scale. If they fail, the museum can always factor that into its next expansion. It might make a great luxury co-op lobby.
Pipilotti Rist poured a woman's body, mind, and video blood over all four stories. With Pour Your Body Out, she created (yes) my vote for best of 2009 in a major museum. It also sums up Rist's acid and casual confrontation of accessibility, confession, and high risk. Besides, kids get to play—as they still do on Franz West's sculpture in the garden. Unfortunately, the atrium's latest hanging strands Morris Louis and Helen Frankenthaler. Will MoMA never learn?
3. True confessions
Women are picking a wonderful time to pour their body out, just when Oprah has announced plans to quit. Mickalene Thomas in fact curated a show of "The Brand New Heavies," and her painting looks a bit too much like afternoon TV. Other 2009 confessions, though, were funny, startling, or both at once. Andrea Fraser put herself in both the therapist's and patient's chair, and Janine Antoni played sex goddess and mad housewife. An unnerving installation by Janet Leo put her identity as rape victim on the line. Other shows at Invisible-Exports, including Stephen Irwin and Genesis Breyer P-orridge, have shocked me more, but only she drew herself and the visitor into a shared performance and police procedural.
Not every woman treats art as a confessional. Shinique Smith scrawled all over the Studio Museum without leaving a signature, while Roni Horn at the Whitney has never been more open—or more reticent. With Jenny Holzer, anger at torture and war transformed the Whitney into a compelling environment. Dorothea Rockburne invited others to the Queens Museum as into her studio, for a work in progress on the scale of a constellation. However, my vote for best of 2009 in a gallery really did begin with a confession of love, only to invite another hundred women to interpret it. Sophie Calle makes intimacy into a funny, sly, collective experience.
4. The boomer boomerang
Holzer, Calle, and Horn were not the only boomers to earn attention. While P.S. 1's survey of "1969" trots out MoMA's collection, it signals a turn from fighting over (or refusing) Modernism to wondering how survivors ever grew up.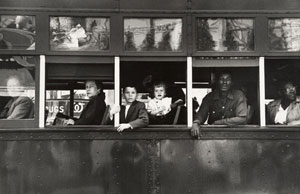 It omits abstraction by David Novros, but "The Pictures Generation" reinterprets the late 1970s and early 1980s as about painting along with irony. No wonder a huge gallery show of Picasso's last years got too much hype. In his 1980 retrospective, Picasso showed already that he had a few tricks left after Cubism, and Eero Saarinen (the subject of another retrospective) might be quoting him with his 1962 TWA terminal. Now, though, art almost made peace with the 1960s.
David Diao looked back in wonder. He returned to China after thirty years, but also to his text art and abstractions as markers of the past. Photographers, too, presented the start of the baby boom as a watershed. In 1964 Alfred Gescheidt came up with a cross between Surrealism and Mad Men. However, my vote for best of 2009 in photography goes to Robert Frank and The Americans. If one ever pondered how America got from Walker Evans and Evans's postcards of America to Diane Arbus, The Americans is the place to look.
5. The art of survival
For the very best news, art survived 2009 after all. Honest. Galleries closed, but the Lower East Side and Brooklyn flourished, including such challenging conceptual and abstract artists as Jacob Kassay. On Orchard Street and in the Brooklyn Navy Yard, Lisa Kirk even made a real-estate swindle into fine art. On the same waterfront, photographs by Sarah Baley skirted between life on the edge and in the fashion pages. Someone must be buying.
Even in a recession, the big boys spend too much money. Still, cutbacks come with some much needed skepticism. People are taking a fresh look at the New Museum's new digs—from the atrocious "Younger Than Jesus" and to Urs Fischer. Art's top skeptic and a fine candidate for anyone's best list, William Powhida, places the center of the art world a few blocks southwest, with Jeffrey Deitch even before his move to LA MOCA, but I am entitled to my conspiracy theories, too. For all that, the flip side of skepticism is recovery, and my vote for the best of 2009 in recovery goes to the Noguchi Garden Museum. In the reopened garden, the culture wars may finally find peace.
Shrinking pains
After all that, can one look forward to 2010? Edward Winkleman won me over with How to Start and Run a Successful Gallery. But should one even dream of opening another? If anything can top that first week in September, when another gallery season begins, it is the anticipation. This year, though, the gossip in New York took on a whole new layer: which galleries would not reopen?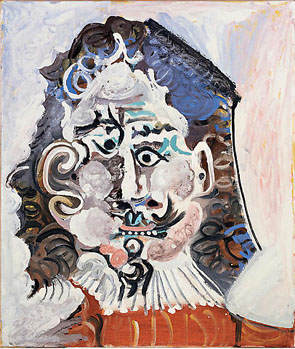 Two of three on just one Chelsea block had closed, including Bellwether. The former Brooklyn pioneer confessed to borrowing from her parents. In an arts scene as young as the Lower East Side, three dealers have passed through the same space. Others speak anxiously of falling sales, and many this spring delayed shows to save money. By summer, galleries guides and Web sites no longer had much to do with reality.
Can one blame it all on the recession? Not every dealer manages business as well as art—like Roebling Hall, which had stumbled in Soho on its way to closing in Chelsea. Even successful dealers like Bellwether can overreach, amid rumored quarrels with artists and staff. Rivington Arms had a perfectly rational excuse for closing, a split between dealers. For others, it can mean a strategic retreat. After adding a second, larger space and raking in the buzz, 303 can easily afford to ditch its first.
Nor do galleries feel the pinch like museums, with their endowments. Sales will recover a lot faster than investments, because they can hardly do worse. The Lower East Side and Bushwick keep expanding, pressures to attend art fairs only grow, and names you will not know have already replaced others you will not know. A Williamsburg gallery, Dam, Stuhltrager, is even celebrating its new branch in Berlin. Still, one's heart goes out to people who have chosen this moment to follow Ed Winkelman's advice and to stake their careers on art.
One can always hope that the shakeout will bring some sanity and a fresh concern for artists, but do not count on it. As on Wall Street, the big players take their losses and get back in the game, much like Sarah Meyohas in making art from stock trades. Deitch, Taxter & Spengemann, and Pierogi have all expanded, while Sperone Westwater has hired one of the world's leading architects to design a sliver building on the Bowery. Scared buyers fall back on safe bets, and Gagosian did indeed put sales of the late Picasso back on the map. That first Thursday after Labor Day, Chelsea roared to life with openings beyond even the year before—and other galleries quickly took Bellwether's and Roebling Hall's spaces. For the crowds, openings are still a cheap date.
If any strategy makes sense for others, it is caution, with a guide like Winkleman's more needed than my five-best list. Sales held up, many said, over the summer—and nearly as many spoke despondently of October and the fall. The real test still comes in 2010 and beyond. At least one dealer took space in a midtown office building rather than commit to another two-year lease uptown. Who knows what cheaper, empty spaces will lie waiting for her a few months ahead?
Portions of this article appeared in a different form in Artillery magazine, as a fall preview. It also appeared on my blog on Chelsea's big opening night one Thursday in September.

Of course, this site has reviewed pretty much all this and more at length. You can now also see year-end reviews for 2007, 2008, 2010, 2011, 2012, 2014, 2015, 2016, and 2017.